Independent Provider
This opportunity is for an independent provider interested in working in our clinic (not as an employee of the Company).
The Center for Wound Healing & Hyperbaric Medicine (CFWH) provides management and consulting services to healthcare providers in the area of wound care and hyperbaric medicine. By focusing on the needs of the patients as well as the partners we serve, The Center for Wound Healing & Hyperbaric Medicine is able to bring advanced wound healing strategies to many communities around the country.
Job Overview at Center for Wound Healing & Hyperbaric Medicine LLC:
The Independent Provider will provide direct medical care in an outpatient setting to hyperbaric and wound care patients.  Responsibilities will include, but not be limited to, timely and appropriate interviewing, examination, intervention, patient education and comprehensive coordination of care; growing program and managing successful physician referral relationships; and all required record keeping. The successful candidate will have experience with wound care. Hyperbaric experience preferred, but not required.
Essential Responsibilities:
Maintain an unrestricted license to practice in the state where wound care and hyperbaric medicine therapy will be delivered. (Certain government agencies may be exempt).
Be specifically privileged to practice wound care and clinical hyperbaric medicine in the sponsoring medical institution(s) under the process delineated by the institution's privileging or credentials committee.
Permitted to work unsupervised by the Medical Director only after a period of preceptorship where the physician has demonstrated a consistent competence in standard wound care and clinical hyperbaric medicine treatments, procedures, and safety.
Collaborates with the Medical Director and Program Director.
Assists in the day to day supervision and coordination of the wound care and hyperbaric staff.
Assists as appropriate in the day to day operation of the wound care and hyperbaric facility.
Consults, examines, selects and manages patients who could benefit from wound care and / or hyperbaric oxygen therapy.
Keep complete and accurate records pertaining to the indications, rationale and progress of patient treatments.
Immediately available to manage patient emergencies which may occur before, during, or after treatments while the patient is in the wound care or hyperbaric medicine area.
Maintains communication with referring medical providers.
Conducts appropriate patient discharge, follow up and onward referrals.
Supports and participates in scheduled hyperbaric medicine call / coverage.
Assists in the continuing education of all levels of wound care and hyperbaric staff.
Participate in outreach programs to continue the growth of the clinic.
Other duties as assigned.
Required Qualifications for This Role Include:
MD, DO, NP or PA with current state licensure.
3+ years' experience in wound care. Hyperbaric medicine experience highly desirable.
Comply with BLS and or ACLS requirements in accordance with local medical bylaws and credentialing policies.
Complete a minimum of a 40-credit hour, UHMS-Approved Hyperbaric Medicine introductory course.
Strong verbal and written communication skills
Proficient in Microsoft Office:  Word, Excel, PowerPoint, Outlook
Positive background check, negative drug screen, and hospital credentials (as needed) required
Physical Demands:
The physical demands described are representative of those that must be met by an Independent Provider to successfully perform the essential competencies, duties, and requirements of this position.  These include standing, walking, driving, lifting up to 50 pounds and sitting for extended periods of time.  In addition, pushing, pulling, stooping, squatting and shifting heavy objects, as well as air travel, may be required.  Employees should ask for assistance if needed.
Core Values We Admire:
Respect and dignity
Commitment to quality of care
Compassion
Improving lives
Working together for people
Everyone counts
All employees are required to comply with HIPAA policies and procedures.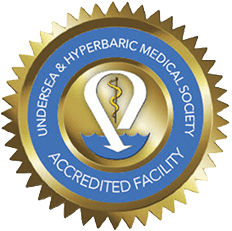 Equal Employment Opportunity:
The Center for Wound Healing & Hyperbaric Medicine, LLC provides equal employment opportunities to all employees and applicants for employment and prohibits discrimination and harassment of any type without regard to race, color, religion, age, sex, national origin, disability status, genetics, protected veteran status, sexual orientation, gender identity or expression, or any other characteristic protected by federal, state or local laws.
This policy applies to all terms and conditions of employment, including recruiting, hiring, placement, promotion, termination, layoff, recall, transfer, leaves of absence, compensation and training.