is phentermine similar to adderall provides management and consulting services to healthcare providers in the area of wound care and hyperbaric medicine. By focusing on the needs of the patients as well as the partners we serve, The Center for Wound Healing & Hyperbaric Medicine is able to bring advanced wound healing strategies to many communities around the country. This position is located in Englewood, CO (80113).
Job Overview at Center for https://www.centerforwoundhealing.net/buy-xanax-from-europe/:
The wound care technician will work closely with the Nurse Case Manager, Safety Director, Office Manager, Program Director and physician(s) in the coordination of patient care and overall safety of the patient. The wound care technician will resume responsibility for patients while undergoing wound care treatments and procedures and/or hyperbaric oxygen therapy. This position will also be responsible to transport patients using the company vehicle, as needed, to and from the patient's residence to the clinic.
Essential Responsibilities:
Under the direction and supervision of the physician, RN Case Manager, or Registered Nurse (RN) performs direct patient care to patients requiring wound care and hyperbaric oxygen therapy; which includes but is not limited to taking vitals, documenting in an electronic medical record, measuring, taking photographs, and sending or faxing out wound care supply / home care orders.
Assists physicians and RNs with wound care procedures.
Is responsible for cleaning and stocking of patient care areas which includes putting away of supplies and maintaining a clean work environment.
Follows department policies and procedures as it pertains to items approved in a hyperbaric environment to ensure the safety of our patients. Communicates any findings to the safety director before any treatment commences.
Maintains a safe environment in the unit for all patients and staff.
Immediately informs management of any special working conditions and/or concerns, such as infection control, hazardous material control, confined spaces, etc.
Participate in department safety drills, as well as any hospital continuous quality improvement and risk management programs, including organizational safety committee meetings.
Proficient in emergency fire safety procedures within the wound center and hyperbaric environment.
Under the direction and supervision of the physician, RN Case Manager, or RN, provides patient education as it pertains to wound care dressings, hygiene, etc. and/or hyperbaric oxygen therapy.
Basic knowledge of NFPA-99, PVHO, CGA, US Navy Dive Tables, NBDHMT, UHMS, and other related hyperbaric codes, standards, & organizations.
Works with team to ensure departmental compliance with the requirements of JCS, NFPA 99, PVHO, UHMS, NBDHMT, and all other applicable unit safety policies.
Maintain proficiencies with training and experience in chamber maintenance and operations and complies with published preventative maintenance schedules, and departmental safety policies and procedures.
Provide hyperbaric oxygen therapy for approved chronic wound patients. Thoroughly documents patient information in an accurate and timely manner, according to organizational policies, procedures and guidelines.
Assists in coordinating patient scheduling, obtaining new patient phone intakes, and obtaining additional clinical documentation.
Demonstrates both knowledge and application of company policies, procedures, guidelines, and accrediting standards.
Verbalizes and demonstrates knowledge of procedures for maintaining security, confidentiality and integrity of employee, patient, family and other medical information.
Demonstrates ability to collect, analyze and present data as appropriate to position.
Works with Program Director and RN Case Manager to identify and establish goals to improve clinical and workflow process improvement initiatives
Other duties as assigned.
Required Qualifications for This Role Include:
High School Diploma or GED.
Currently Licensed/Certified EMT with state or national licensure/certification. Other medical certification may be accepted (i.e. MA, CNA).
2+ years of medical experience as a licensed or certified health provider preferred.
Valid Driver's License with positive driving history. A Chauffeur's License is required in some states.
Certified Hyperbaric Technologist (CHT) preferred.
Current BLS from approved agency.
Must possess proficient computer skills and experience in clinical documentation and navigating an Electronic Medical Record.
Must possess the ability to multitask.
Proficient in Microsoft Office:  Word, Excel, PowerPoint, Outlook.
Strong verbal and written communication skills.
Ability to treat patients with compassion and patience.
Must possess excellent interpersonal skills and an ability to work in a fast-paced team-oriented environment.
Positive background check, negative drug screen, and hospital credentials (as needed) required.
Travel:
This position may require light ground and/or air travel.
Physical Demands:
The physical demands described are representative of those that must be met by a Wound Care Technician to successfully perform the essential competencies, duties, and requirements of this position.  These include standing, walking, driving, lifting up to 50 pounds and sitting for extended periods of time.  In addition, pushing, pulling, stooping, squatting and shifting heavy objects, as well as air travel, may be required.  Employees should ask for assistance if needed.
Core Values We Admire:
Respect and dignity
Commitment to quality of care
Compassion
Improving lives
Working together for people
Everyone counts
What We Offer:
Insurance benefits: medical, dental, vision
Supplemental health insurance options (accident, cancer, hospital, plus more)
Life Insurance & Disability
Paid Time Off (PTO) & Company Holidays
Internal promotion opportunities
401(k) Plan
Working hours: Day Shift, Monday through Friday, 8am-5pm.
Salary: $20/hr to $24/hr
All employees are required to comply with HIPAA policies and procedures.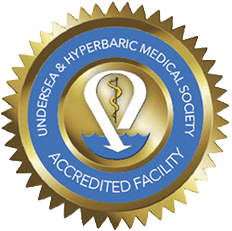 Equal Employment Opportunity
The Center for Wound Healing & Hyperbaric Medicine, LLC provides equal employment opportunities to all employees and applicants for employment and prohibits discrimination and harassment of any type without regard to race, color, religion, age, sex, national origin, disability status, genetics, protected veteran status, sexual orientation, gender identity or expression, or any other characteristic protected by federal, state or local laws.
This policy applies to all terms and conditions of employment, including recruiting, hiring, placement, promotion, termination, layoff, recall, transfer, leaves of absence, compensation and training.